How to Choose Art for your Bedroom
Mar 04, 2022
How to Choose Art For Your Bedroom
Your bedroom is your sanctuary and therefore is the place to get personal with art selections. In the bedroom we feel especially connected to our art.
Consider commissioning an artist to do something special in a bedroom. Feel like thinking big in your bedroom? Go all in, art is the soul of a space, it's not the place to cut corners. Invest in large scale, one of a kind pieces that make a statement.
---
---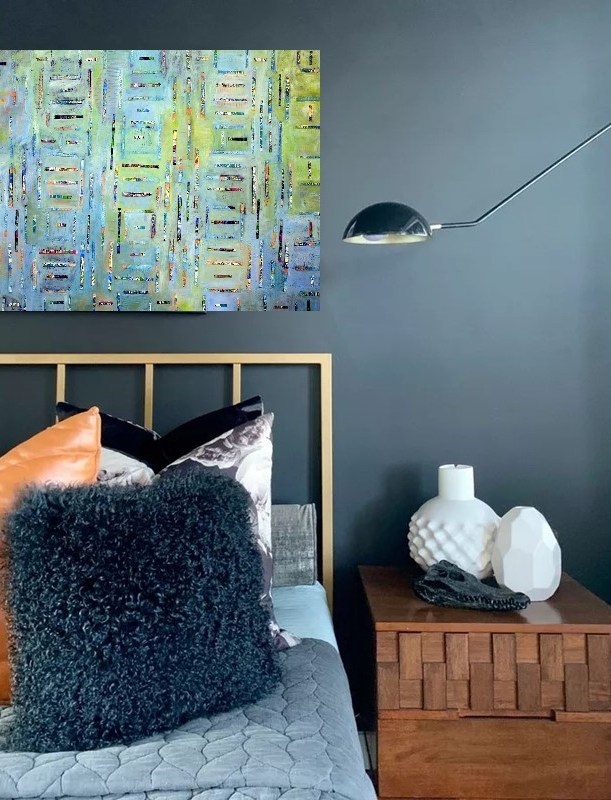 Since your bedroom is where you can relax, unwind and rest, choose pieces that are not too overwhelming in design or hue. Pick art works to enhance the mood you desire.
Most people want the bedroom to be a calm and nurturing space, so we suggest bringing in art that has blue tones, natural colors—something that makes you want to take a breath and curl up in bed.
Landscapes and soft abstracts are great in bedrooms. We suggest staying away from bold reds and oranges in a calming space because these colors are full of energy.
Keep pillow and bedding hues in mind when choosing a piece. Make sure the colors go well with your bedding and accent pillows to create a harmonious atmosphere in the space.
Key Takeaways
Invest in bedroom art
Choose relaxing pieces
Match to the colors of your bed linens and pillows
To purchase a print of the artwork pictured above click here